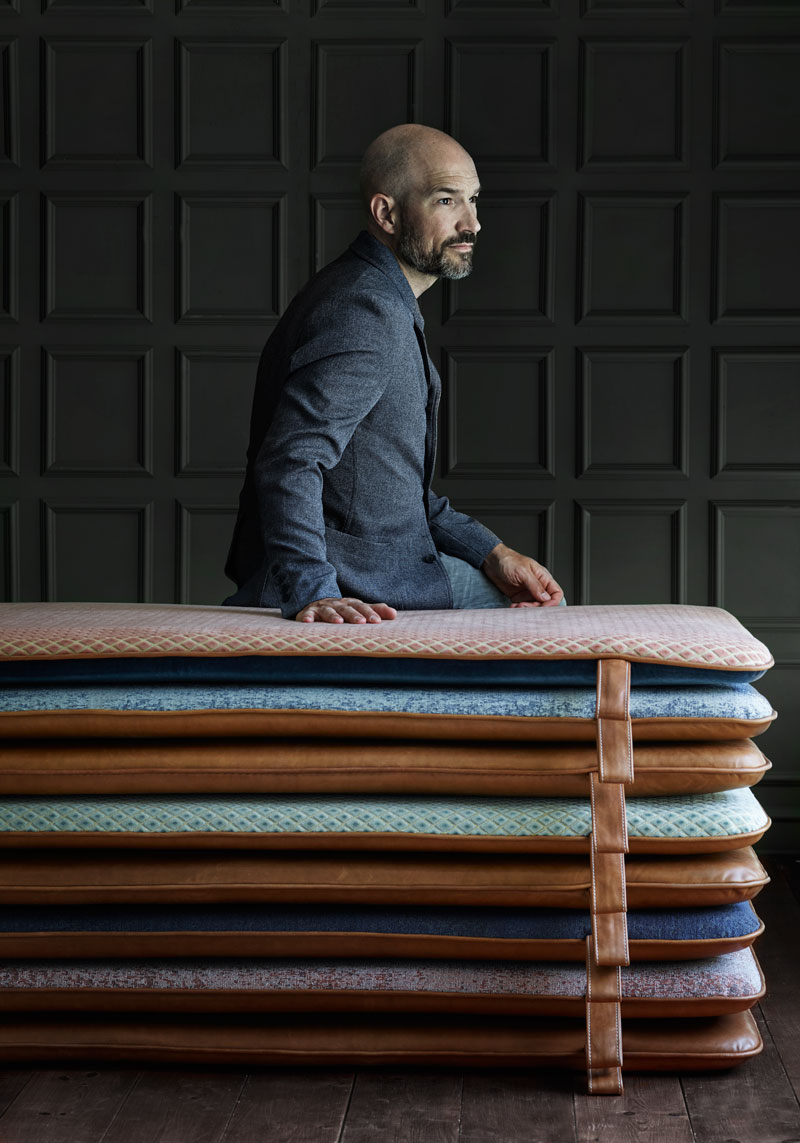 Get to know us
BY THORNAM is a Danish design company. We make bedroom furniture that aim to recharge your human batteries and dream big whether you are at home or in one of the many hotel rooms we are represented in worldwide.
The bedroom is a place of refuge and intimacy. It is the place where you can read your favorite book, get inspired, listen to music, rest, sleep, dream and sometimes get breakfast served by the people you love. It is the place where you spend the most time in your life. Our choice of materials, whether it is leather, fabric, wood or metal is meant to help you find inner peace, nourish your sleep and restore your energy.
Simplicity, perfectionism and care of the environment are always our starting point. We work with the finest materials that will only become even more beautiful over time and last generations to come. A sense of detail and craftsmanship go hand in hand in our design- and production process. We do not cut corners or settle for compromises. We stay true to our DNA that is influenced by the principles of our Nordic design heritage.
GET TO KNOW OUR QUEST FOR ´RO´
We were founded in 2016 by designer Mads Thornam who is very passionate about ´ro´. ´Ro´ is a Danish term, that very much like the Danish word ´hygge´ means a lot of things and most of all is a state of mind. In English it means something like rest, inner peace, serenity and refuge. ´Ro´ is meant to give you time to reflect, rest and recharge.
´Ro´ gives everybody the ability to forget restrictions, be creative and dream big. It was the hunt for ´ro´ that gave Mads Thornam the idea to make bedroom furniture that helps people to get into this state of mind.
The ability to get ´ro´, sleep and eventually recharge your human batteries is essential to a healthy lifestyle, side by side with exercising and eating a balanced diet. The bedroom is the best place to create this refuge. When we kick back and relax, rest or sleep in our bedroom it is important that the surroundings instantly help you dwell into that state of mind. That is why we make bedroom furniture that aim to keep you in bed all day. On average people are in their bedroom more than one third of their life so why not make it a memorable and unique experience.
GET TO KNOW OUR STORY
When our founder Mads Thornam started out his journey for ´ro´ he fell in love with an old leather gym mat he found in an old antique store in Copenhagen. The leather mat was originally used in gyms all over Europe in the 1930´s. They were used to lessen the 'sting' or impact when a gymnast jumped off a pommel horse, beam or vault. Leather straps were placed on both sides to make it easier to move around, but also for easy attachment to a wall when not in use.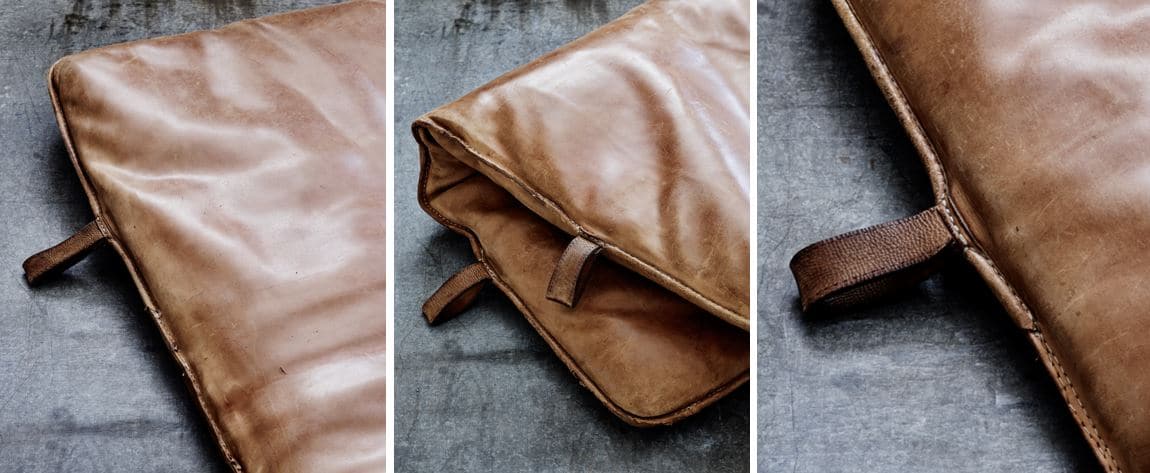 The original leather mats resurfaced as an antique item and people began to buy and use them in various ways, but because it was not meant for being used as a piece of furniture it had some obvious limitations. It weighed 35kg (77lb) and was almost impossible to move around. It was bulky, asymmetrical after years wear and tear and not very comfortable.
Mads wanted to redesign it into a furniture that had multifunctional use and still respect its heritage. It was the birth of The M, a unique piece of furniture that can be used as a daybed, futon, lounge chair or a luxurious headboard. It is made with the finest aniline leather, without any seams disturbing the eye. The foam inside it consists of two different patented layers of foam that make it bendable, comfortable and light weight so it can be transformed according to mood, lifestyle and needs. Today the M is a huge success around the world because it invites everybody to relax, 'pull the plug' and take it slow.

The M was our starting point and the statement piece that made us decide to help people reload on positive energy by making their master bedroom their favorite room. Today BY THORNAM have grown to be a big company of dedicated people. We use inhouse and selected designers around the world and they will continue to challenge the way we see and use our bedrooms.
GET TO KNOW OUR FUTURE
We wish to make the most cool and cozy bedroom furniture in the world. We plan to inspire you with designs that help you turn dreams into reality. We invite you into our Scandinavian way of life and thrive to inspire you with ideas to revamp and refurnish your master bedroom. Sign up to our newsfeed at the bottom of this page and get updated when we launch new designs and ideas.
GET TO KNOW OUR LIMITS
All our products are protected by an international design registration (The Hague System)
The Hague Agreement governs the international registration of industrial designs, that allows industrial designs to be protected in multiple countries and regions.
In short – copycats will be prosecuted
© 2020 – All rights reserved